July, August 2001 | Jaroslava and Petr Kraus
Romania 2001
This year, it was time for persuasion again. Jarka perceived the frightening rumors of Romania rather than my arguments about the hospitality of the southern nations. In the end, with a three-day delay caused by the construction of my new machine, we set off: from Přimda via Austria and less interesting in Hungary to the southern Banat, where we intended to visit one of the Czech villages.
The very next day after crossing the Romanian border, my dear half began to convince me of a speedy return to civilized countries. Not to mention that I didn't back down. Fortunately, the rumors about the terrible descendants of Count Vlad Tepeš, called Stabber alias Dracula, turned out to be completely odd, and we were able to deal with packs of wild dogs as well.
After several inquiries, we arrived in the largest Czech village of Gárník on the fourth day of our stay in this beautiful country, when a rear wheel defect of my steed stopped us and we had to spend the night in the middle of endless oak forests full of wildlife and even stranger unknown sounds. We arrived in the village shortly after noon, all thirsty and dusty, and we asked the first person we met about the pub. An eight-year-old girl replied in beautiful, hearty Czech: "You will still go down there, we say there at St. John's, turn right there and there is a pub."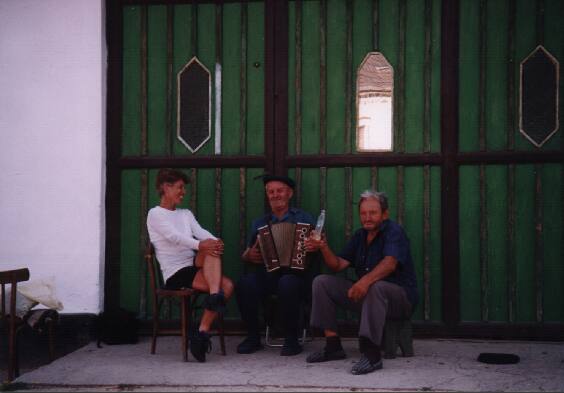 So we set up the camp at the local infusion and spent the whole afternoon in the pleasant company of the people passing us. We sang with grandfather Švajner and danced in the evening at the harvest ball.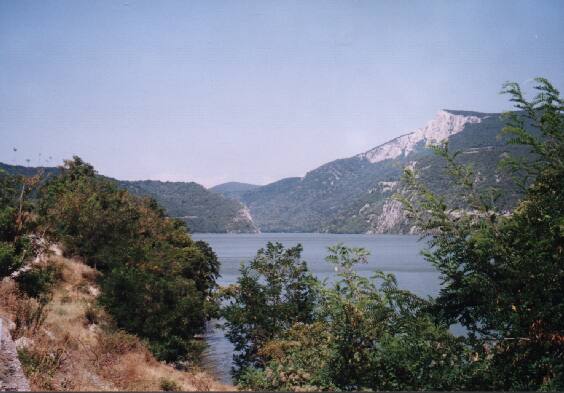 The journey through the Danube valley was no longer so hilarious - the Danube is a dead river due to the war in Yugoslavia - military patrols, no shipping, no bathing, dilapidated unfinished recreational facilities and a lack of job opportunities. Therefore, we were quite happy to turn towards the mountains after about 80 km. We enjoyed a lot of hills this year.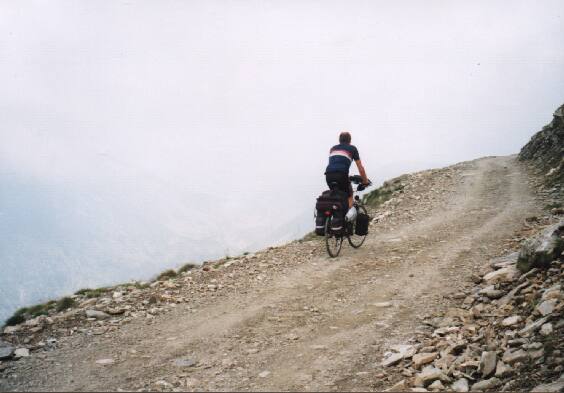 With a full load, we crossed the Urdele Pass at an altitude of 2141 m above sea level in the saddle of our bicycles, to which only a rocky road full of holes leads and which is occasionally swept away by an avalanche in winter. Already on a better road, but at a bit heavier traffic, we passed a mountain tunnel in front of Lacul Balea (2030 m) in Făgăraș, then the passes Rotunda (1260 m above sea level, again by rocks) and Prislop (1490 m asl) in the Rodna Mountains and many , many more.
Although our language skills in Romanian were very poor, our efforts to get to know the lives of people in Romania were more than sufficiently fulfilled.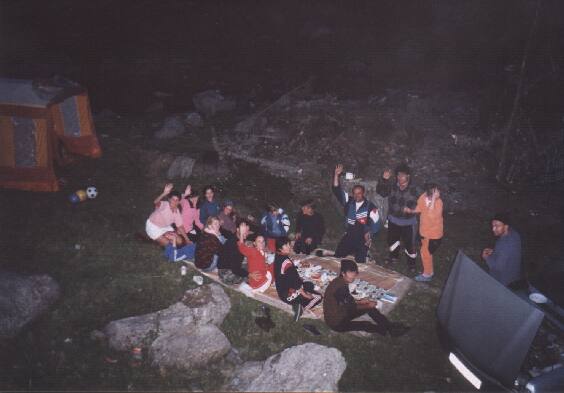 For example, we were invited to a picnic of a branched Romanian family in Făgăraș (Jarka learned to dance a Romanian wheel there by the fire). After we got soaked terribly at Fagraš and Jarka, after a moment of inattention, she landed from the bike straight on her head, fortunately with a protected helmet (helmet didn't last, head did), we tried to stay in a village "hotel" once (and for the last time).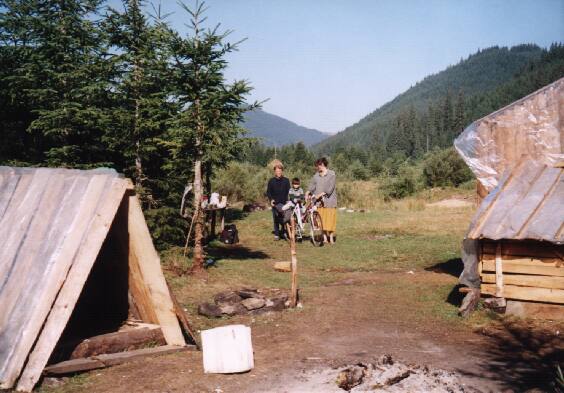 In the Rodna Mountains, we spent the night in the immediate vicinity of a gypsy party of mushroom pickers who invited us to a table, even though they could only offer us a pillow to sit on. There were many interesting meetings: the most engaging ones, in addition to those mentioned above, include Lothar Schnugenak, a German ethnologist of Romanian origin and his friend, a cameraman, who recommended a trip to many truly attractive areas of Transylvania and Maramures, or the Englishwoman Lucy, who after a month of teaching English, she set out to discover the beauties of Romania on her own, with a rented horse and two-wheeler.
We also learned something: not only to greet Romanian, but also to say water and thank you politely, we already know how to get rid of dogs chasing poor cyclists (just stop). I consider it extremely important that what we knew long ago but did not realize enough - that we do not all have the same chance of getting a better education, not everyone can buy shoes and warm clothes for the winter, which necessarily needs, or just fed up. So not only for beautiful nature. but also for this knowledge, and for the hospitality of the locals, our trip from Přimda to Košice via Romania, 2800 km long, was worth it.
Translated by Google